Best Compact Superzoom Cameras
THIRD PLACE

Sony Cyber-shot DSC-HX9V
The Sony DSC-HX9V is a year older than the other models in this shootout, but it remains competitive due to excellent 1080p/60 movie mode, a host of consumer friendly features, and very good overall image quality in the lower range of ISO settings. Sony's newest compact superzoom camera, the DSC-HX10V, is in some respects a downgraded camera that rightfully costs a bit less.
The Sony HX9V was the best superzoom camera in the compact category last year, and while it still stands above many of the new models it can't quite match the overall performance of the Panasonic DMC-ZS20 or the Olympus SZ-31MR.
What's HOT about the Sony DSC-HX9V:
1. 1080p/60 video, along with the Panasonic ZS20 and Olympus SZ-31MR

2. Good image sharpness and color accuracy at low ISOs

3. High resolution panorama mode

4. Very wide 24mm wide angle, matches ZS20 as widest in the group

5. 3D photos

6. 10 fps burst mode

7. HDR (or equivalent)

8. GPS, although sometimes doesn't track well indoors


What's NOT so hot about the Sony DSC-HX9V:
1. 384mm telephoto, shortest in group

2. Average LCD screen illumination

3. Pic quality drops rapidly at ISO 800 and up

4. Excessive artificial edge enhancement in auto modes

5. Flash pops up under left finger
A Look at the Sony DSC-HX9V
The Sony HX9V, though introduced in early 2011, is loaded with features and remains competitive against the new crop of compact superzoom cameras that have come out in 2012. In many respects it outperforms even Sony's latest model in this group, the HX10V. Video is clearly superior on the HX9V with its full HD 1080p/60 maximum format. The HX10V can only do 1080/60i, which means it captures half a frame at a time in interlaced fashion. What you get on the HX9V is smooth, progressive scan video captured at a full 60 fps, while the HX10V gives you lots of choppy and distracting deinterlacing artifacts. Though they are both hyped as "full HD" 1080/60, there is a world of difference between 1080i and 1080p. Sony's newest model has been downgraded to 1080i for reasons that leave us scratching our heads.
Both the HX9V and HX10V suffer larger than average deteriorations in picture quality at high ISOs. Noise goes crazy and color accuracy suffers. As noted elsewhere in this shootout, none of the cameras in this group could be considered outstanding as far as picture quality is concerned. Their primary advantage is their huge zoom range, not their pristine imagery. If pure picture quality is, in the end, your primary interest and you are interested in picture quality more than zoom range, look at the best pocket cameras, including the Olympus XZ-1 in particular. But if it is compact size and maximum zoom range you want, the Sony HX9V is competitive and does well in the compact superzoom category.
Nevertheless, the new Panasonic ZS20 has come on strong this year. The following close-up of a Tazo tea box was taken from ten feet distance on both cameras, with both set to their respective HDR or multi-frame composite modes. As you can see, the ZS20 is up to its typical trick of underexposing, but it ends up with a superior image in terms of sharpness and clarity. The underexposure on the ZS20 can be avoided with +EV settings or easily fixed in a photo editor, while the HX9V's lack of sharpness cannot: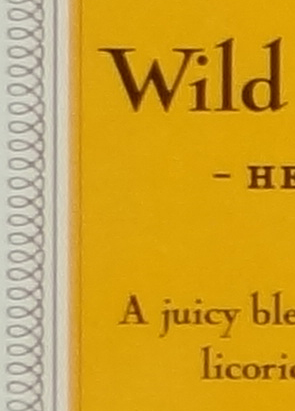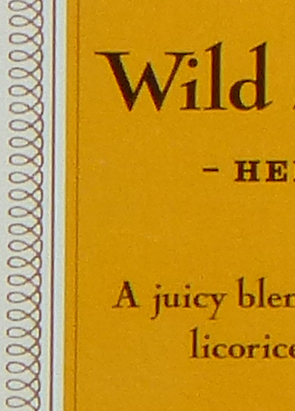 Sony HX9V Panasonic ZS20

(both cameras in HDR or multi-frame composite mode)
The Verdict
The Sony HX9V is a solid camera that gives very good picture quality at lower ISOs, not so good picture quality at higher ISOs, and some of the best full HD video in the group. Though it is over a year old, it remains competitive in the current crop of compact superzoom cameras. At the right price the HX9V could be an outstanding buy for those primarily interested in high quality video. If you plan to be shooting a lot of still images, and particularly still images in low to moderate light, go for the Panasonic ZS20 instead.