When Tina Van Winkle was planning her recent trip to Kenya for a safari, she wanted something much better than the camera in her cellphone. Not only did she want better picture quality, she wanted zoom power that would let her get close to the animals. But she did not want to lug around a cumbersome DSLR and tripod.
After checking out her options, Tina settled on the Panasonic FZ150K, a superzoom camera that weighs in at a dainty 1.1 lbs., but with a built-in lens that has a very long zoom range from a wide 25mm all the way to a long 600mm telephoto.
Tina sent us these photographs from her safari. She said we can post them as long as we make clear that she is an amateur photographer with no pretense to producing professional work. These are simply photographs from her vacation in Kenya. But just look at what can be done with a little superzoom camera by someone who has no background in serious photography.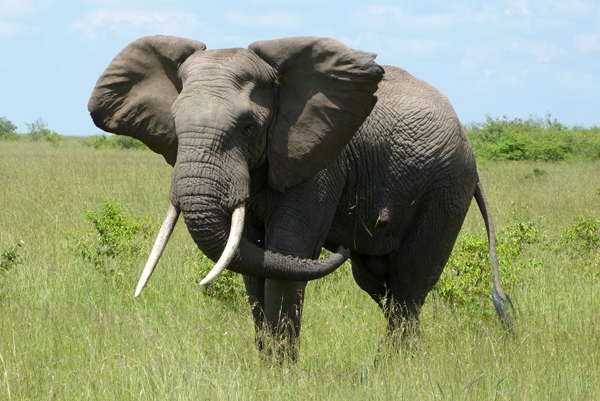 Bull Elephant, taken from a distance of about 60 yards
The large full frame photo above has been compressed to 600 pixels wide. The detail in the original image is not apparent when reduced to this size. However, in the cropped section to the left, you can see the real detail that Tina was able to capture with the FZ150K. Keep in mind that this photo was taken hand-held from a running Jeep.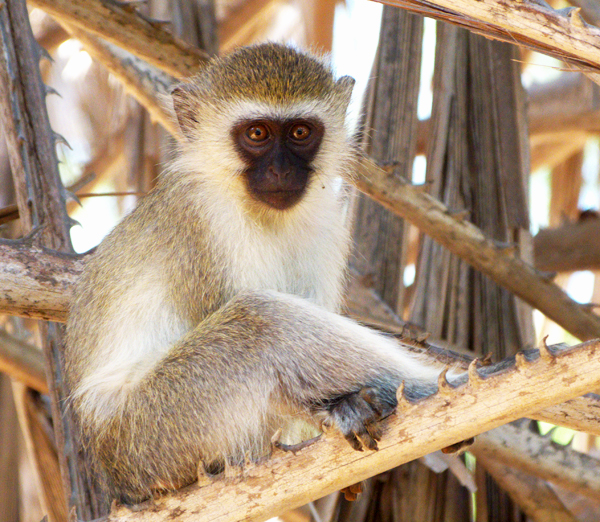 Monkey in Palm Tree, taken from about 10 yards,
hand-held, from a moving vehicle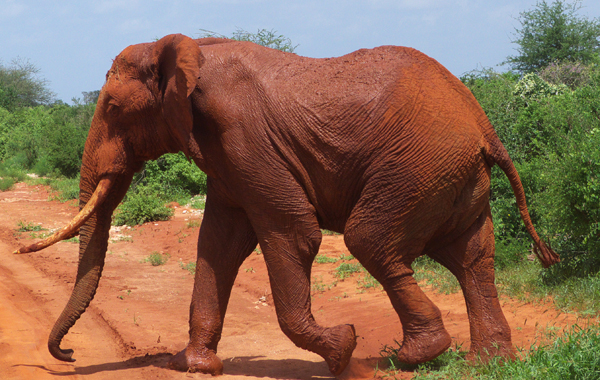 Red Elephant on a Stroll
Frankly I had never heard of a red elephant until I saw this photo. Once again, the photograph above is close to full frame, but it loses detail when compressed to 600 pixels. The image to the left is an expanded small section of the rear flank of the elephant. You can see how much detail would be there if you were viewing the original photograph in large scale native
resolution
.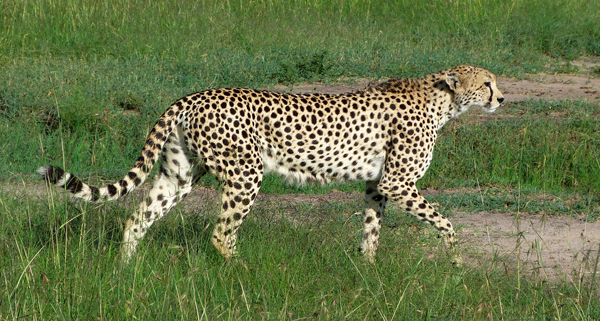 Cheetah on the Move, from about 50 yards
When your subject is on the prowl, you don't want to fuss with changing lenses on your DSLR. The superzoom camera lets you rapidly target your subject and zoom in to capture what you want.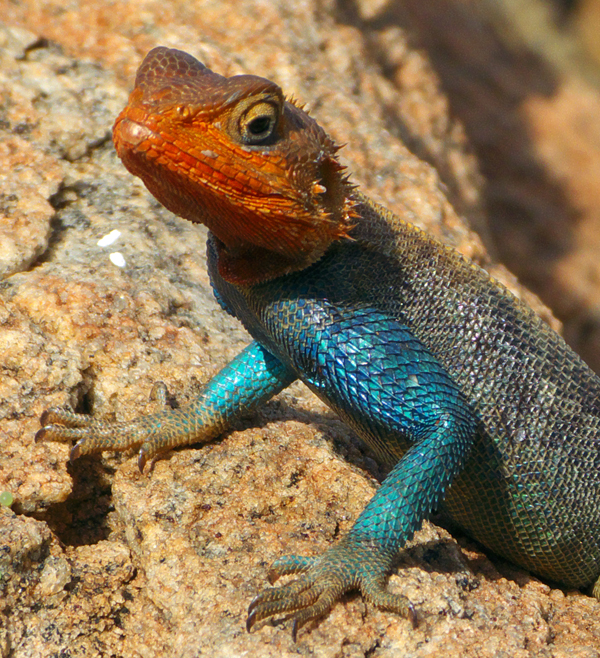 Curious Lizard, from about six feet
Sometimes you're not quite sure just how close you should get to some animals.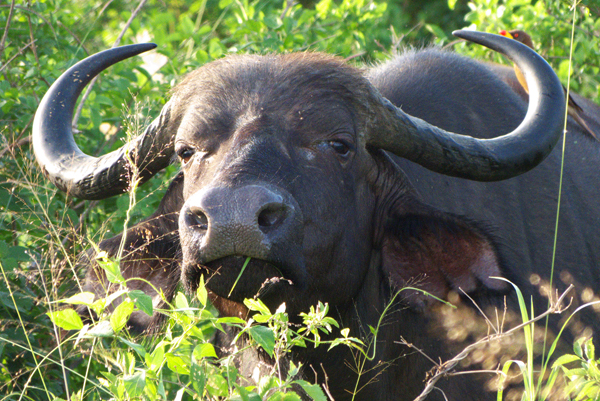 Cape Buffalo, from about 20 yards
Sometimes it seems like a pretty good idea to keep your distance.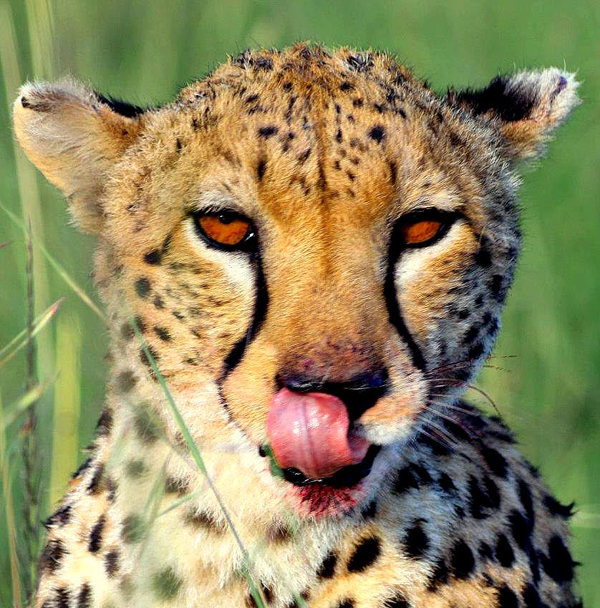 Hungry Cheetah, from about 35 yards
Sometimes you're certain you don't want to get close at all. This photo was taken on the Panasonic FZ150 at maximum zoom, helping the photographer maintain a safe distance. The cheetah was across a ravine which helped also.
-------------------------

NOTE: Our thanks to Tina Van Winkle for sending us these great photos. If they have stimulated your interest in superzoom photography, check out our shootout Best Superzoom Cameras under $500