Best Waterproof Cameras 2023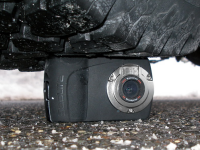 Some camera makers market a line of cameras as being waterproof, shockproof, dustproof, and in general impervious to environmental hazards. These cameras are certainly more rugged than the average compact camera, but they sometimes don't live up to the expectations of users. They also require a bit of maintenance that most cameras do not need such as replacing the waterproof seals one a year. If that is not done, the camera's waterproof or dustproof capability is compromised and the cameras can fail. As a result, as a group they tend to score somewhat lower in user satisfaction than other types of cameras.
Our hand-selected list of Top waterproof cameras may at times not include five models, because on 2CameraGuys best camera lists we include only models that have achieved relatively solid acclaim from users.
More Best Camera Lists