Best Superzoom Cameras 2023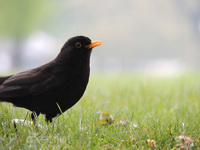 Superzoom cameras, also known as bridge cameras, give you the longest zoom range on the market packaged into a camera that is smaller, lighter, and usually much less expensive than a DSLR. Compared with the DSLR cameras the superzoom cameras have smaller sensors, so picture quality is not quite as pristine. On the other hand, superzoom cameras have zoom ranges anywhere between 24x and 50x, which is far greater than any zoom range that can be achieved with a DSLR.
The bottom line is that the superzoom camera will let you get pictures you just couldn't possibly get with a DSLR unless you have an infinite amount of cash to put into big heavy lenses. So any differences in picture quality are moot. The superzooms are lightweight, extremely convenient and flexible, not to mention an awful lot of fun for a relatively low price.
These five superzoom cameras rank as the best cameras of 2023 so far based on technical performance, popularity, and excellent user feedback on sites like Amazon and B&H Photo.
More Best Camera Lists