Best Pro DSLR Cameras 2023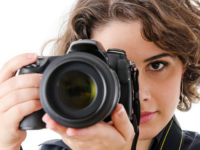 For professionals and serious fine art photographers, the higher performance Pro level DSLRs are the cameras of choice. They have large "full frame" sensors the size of a 35mm slide, which makes them ideal for high performance precision photography.
Cheaper DSLRs are cheap in part because they have smaller sensors. When it comes to the ultimate in picture quality, sensor size is everything, while megapixel count is almost irrelevant. Pro DSLRs also tend to have faster action and a wider array of features. They are heavier, more rugged and better suited to use in harsh environments.
More Best Camera Lists