Best Cheap DSLR Cameras 2023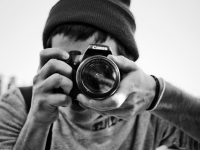 Top end digital SLR cameras can get very pricey, but there are many fine DSLRs for under $1000. These are made for people who take photography serious enough to carry a heavier and more capable camera, but who don't have the cash or the need for the very expensive models.
DSLRs can go as low as about $500, and in the $500 to $1200 range they compete directly with the new breed of mirrorless cameras which are smaller and lighter. But one key feature that DSLR cameras always have over the mirrorless competition is a big bright optical viewfinder. Those viewfinders can make all the difference when using the camera as a viewing scope to find and compose the best pictures possible.
More Best Camera Lists