Best Cheap Cameras 2023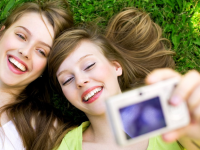 If all you want is basic snapshots to email or post on FB, you cellphone camera may do just fine. But if you want to step up to higher resolution, cleaner, clearer pictures, even the cheap pocket cameras on the market today will outperform your cellphone in resolution, optical zoom, and video capability.
Here are the Top Five cheap cameras that are ideal if you don't want to spend much, but you want more flexibility and better picture quality than your cellphone will give you.
More Best Camera Lists