Making Home Movies with Digital Cameras
Contents
Digital Video Cameras
Digital Video Cameras
For most movies, a camera is the fundamental piece of equipment. I say most movies because with today's 2D and 3D computer programs you can create a full length film without ever touching a real camera.
In this article, the focus will be on digital video and not film equipment. I know that this is heresy to film purists, but shooting on celluloid is beyond the scope of this discussion.
If you are shooting your home movie on digital video, you have three basic choices for a camera: a dedicated video camcorder, a still camera with video capabilities, or a smartphone (or tablet) that can capture video. Each has its own advantages and disadvantages.
Video Camcorders
For years, the tool of choice for videographers and home video enthusiasts was a dedicated video camcorder (camera and recorder in one body). The early versions could only capture video. All the newer models can also shoot still images, but their primary function is as a video camera.
One of the major advantages with the professional camcorders was the ability to interchange lenses, similar to a movie camera. Though now often the units feature an integrated zoom with a range from wide angle to telephoto.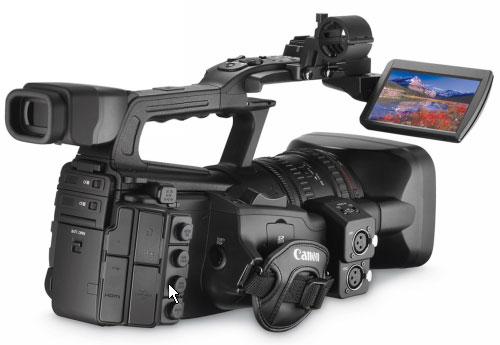 Many of these camcorders like the Canon XF305 ($8000) also include XLR microphone connections, which allow you to use higher fidelity mikes than the ones often integrated in the camera. And, as will be discussed below, audio is an important element in a movie.
But these professional and advanced camcorders usually cost anywhere from $1500 to $15000, not particularly in the home movie budget. To reduce the cost, today's consumer camcorders do not offer the ability to interchange lenses and are equipped with a non-detachable powered zoom lens.
Video camcorders have fallen out of favor lately and have been replaced on the cool scale with other, dual purpose, alternatives like mirrorless cameras and smartphones. But if your main focus is shooting video, then dedicated camcorders are worth considering.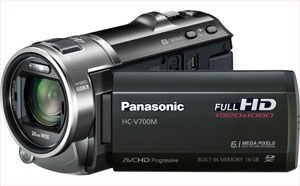 They have been designed first and foremost to capture video and not to shoot still images or text friends. Most cost less than $1000, with many below $500.
For example, the new Panasonic HC-V700M HD Camcorder ($599) captures 1080p video and features a 21x optical zoom lens.
And if you want to release your inner James Cameron, the Sony HDR-TD20V camcorder ($1599) can capture full HD 3D video that you can playback on your 3D TV or projector.
Also, as a reference to what is possible in a small form factor video-only camera, keep your eye out for the new Sony HXR-NX30. At $2000, it is beyond the budget of most home movie makers. But a camera like this shows you what sort of features you are sacrificing, (like professional audio inputs), when you opt for a lower priced model.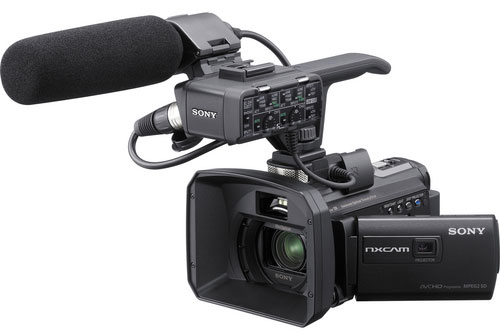 Still Cameras that Shoot Video
For those trained on traditional film cameras, video camcorders never have been able to recreate that cinematic look, which has a softer, narrower depth of field. With the advent of DSLR's that shot video, some of the limitations of video camcorders began to fade out.
A fundamental difference between these still cameras and the consumer video camcorders is the size of their sensors. The imaging sensor on a typical DSLR can be five to ten times larger than a camcorder's.
Bigger sensors usually are more light sensitive allowing you to shoot in low light situations and record video with less noise. Also, camera bodies with larger sensors that are coupled with the right lenses can recreate that narrow depth of field look.
Indeed, models like the higher end Canon still cameras evoke fond memories of film school days. In fact, the Canon 5D Mark II ($2200) and 7D ($1700) cameras were recruited for close quarters shooting of some of the action scenes in The Avengers movie.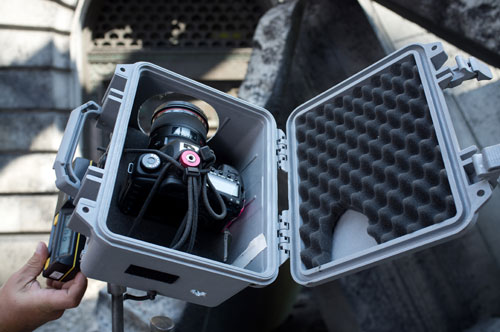 If you are on a tighter budget, you can interchange lenses on a more moderately priced DSLR like the new Nikon D3200 ($700 with the kit zoom lens) or the Canon Rebel T2i (also $700 with the kit zoom lens). Like almost all of the new DSLRs in this price range, both models feature 1080p video recording.
DSLRs aren't the only cameras with large sensors. In the category often labeled mirrorless or compact system cameras, some of the models, like the Sony NEX-5 and the Pentax K-01, sport APS-C sized sensors that are comparable. As a class, the bodies are smaller than a DSLR, which allows the lenses to be more compact, making the whole assembly more portable.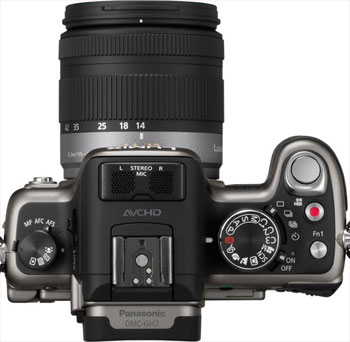 Most of the newer mirrorless cameras fall into the $500 - $1000 price range and can capture 1080p video.
One of the cameras that has become the favorite of DIY video geeks is the Panasonic GH2. Its firmware has been hacked to increase the data rate of its video capture. A faster rate equals higher image quality.
Of course, you void the warranty by hacking the camera, therefore I would never condone it. But if you like to live on the edge, you've been warned and informed.
The GH2 was first released in 2010, but continues to hold its value ($900 with 14-42mm Hybrid Lens).
Smartphones that Shoot Video
For those with slim to no budget, your best option for a camera could be in your pocket.
You have probably read about movies made completely on an iPhone. Of course, if you dig beyond the headlines, you'll find that some of those productions included attaching expensive lenses to the phone. Add in a cast and crew and the budgets begin to top $100,000 - not really a home movie unless you live in a mansion.
Though the low budget short film below used a basic iPhone (with some inventive gadgets) and was edited with the phone's iMovie software. There's worthwhile behind-the-scenes footage after the 90 second movie.
Most new smartphones are definitely capable of shooting high definition video, but the quality of the image is often limited by the optics of the camera's lens. Also, the phone's microphone is not really top notch.
But if you are walking down the street and you encounter a flash mob dancing to Wake Me Up Before You GoGo, you'll be glad you have your smartphone.